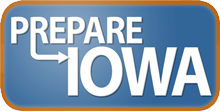 ---
Medical Materiel Management and Distribution: Online Trainings
Emergency Distribution of Pharmaceuticals [1]
During an emergency, public health workers may be called upon to help dispense medicine or medical supplies. Find out what is involved in the process of mass dispensing of medications, vaccines, or other medical supplies. This training from the Northwest Center for Public Health Practice outlines situations in which mass dispensing is necessary, and discusses the logistics of providing medications to large populations.
IS-26: Guide to Points of Distribution [2]
This FEMA training was developed to support the Points of Distribution (POD) overview video and provide an in depth look into the planning, operations, and demobilization stages of a POD mission. The lessons detail the staffing and procedures any state will need to plan for, execute, and shut down POD operations. The guide also includes key lessons such as safety, equipment, and resource accountability and informs the reader about the "Adopt a POD" program being used by the state of Washington. Estimated course length is 4 hours and it provides 0.4 CEUs.
---
Links
[1] https://cdc.train.org/DesktopModules/eLearning/CourseDetails/CourseDetailsForm.aspx?tabid=62&courseid=1021346&backURL=L0Rlc2t0b3BTaGVsbC5hc3B4P3RhYmlkPTYyJmdvdG89YnJvd3NlJmJyb3dzZT1jb21wZXRlbmN5Jmxvb2tmb3I9bm9kZXM6NDQsNDUsNDYsNDcsNDgsNDkmY2xpbmljYWw9Ym90aCZsb2NhbD1hbGwmQnlDb3N0PTA=
[2] http://training.fema.gov/EMIWeb/IS/courseOverview.aspx?code=IS-26